When you visit Billy Craft Chrysler Dodge Jeep® RAM , our team of Jeep dealers is focused on helping you find the right vehicle for your particular needs and driving style. Not every model will complement your driving habits, but we're happy to work with you to consider your priorities and which vehicles can best meet them. Stop by soon to find the right model for your lifestyle.

Lifestyle Needs to Consider 
We know that when you're shopping for a vehicle in Lynchburg that you have many options to choose from. One challenge of the shopping process is finding a match for your driving habits and daily routine. If you need a vehicle that can take on long daily commutes, you'll be best served by a model that offers efficiency and blends safety and connectivity features for everyday convenience. Maybe you have an active lifestyle and want a vehicle that can accommodate carpools and weekend getaways. In that case, you should look for models that have storage versatility, some off-roading features, and generous seating.
If a workhorse is what you need, our Jeep dealers can help you select the right pickup truck for your work needs. Many models offer an attractive blend of utility and interior comfort. 


Best Cars for Specific Lifestyles
When you visit our Virginia Jeep dealership , it won't be difficult to select the right model for your lifestyle. Our diverse inventory includes options that are compatible with numerous ways of life. If you want some versatility for commuting and off-roading, an SUV like the Jeep Grand Cherokee or Jeep Compass is a compelling choice. For a family-oriented lifestyle, a minivan could be exactly what you need. The Chrysler Pacifica is a modern minivan that doesn't sacrifice style for functionality. It comes with a generous assortment of on-board technology and amenities such as a rear-seat entertainment system, a built-in vacuum to clean up spills, and multiple USB ports throughout the cabin to keep devices charged.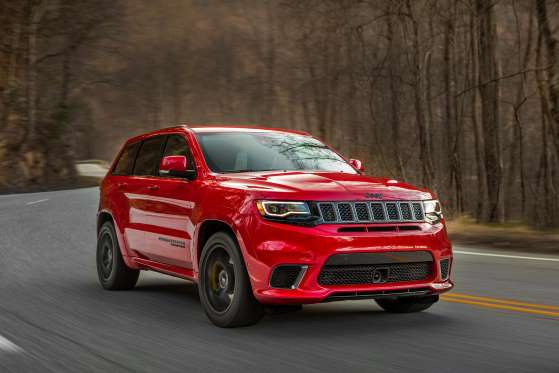 Every driver requires different features, capabilities, and space for their lifestyle. Let us help you weigh the best options for your needs. Visit our Lynchburg, VA Jeep dealership to get started.