Meet the 2017 Ram 2500 at Billy Craft Chrysler Dodge Jeep Ram
From reliable heavy-duty military trucks, hood ornaments and legendary emblems to the '80s when the Ram Truck made its modern debut, no auto brand has had a history quite like Ram.
A Quick History...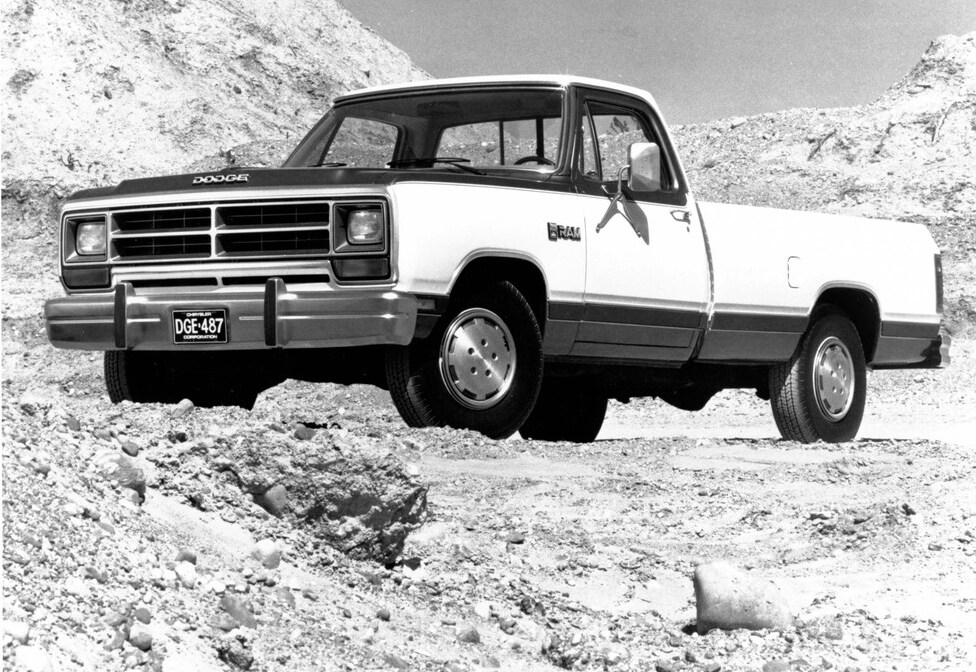 Ram Trucks began under the Dodge nameplate with the Dodge brothers, Horace and John. The company hit the big time in 1917 when its trucks were called to duty as staff cars and ambulances throughout WWI. Ram and Dodge, when they were still one in the same brand, also came to the country's aid during WWII. The Dodge WC was the ideal platform for light military trucks, weapon carriers, telephone installation trucks, ambulances and reconnaissance vehicles. It carried American and allied troops through some of the toughest skirmishes. The Dodge Ram truck was a true soldier in its own right.
In 1932 a Ram was first used on vehicles as a hood ornament, and was proudly displayed on every Dodge vehicle from 1932 to 1954, before it was unceremoniously retired.
However, Ram's big break came in 1981 when the symbol became a model truck in its own right. After American GI's returned home from WWII, they discovered how much they missed the strong and dependable army trucks they came to know and love. So they wrote to Dodge and asked for one to be created. The Power Wagon remained in production until 1980, when it was replaced by the Dodge Ram, the first time the Ram went from a hood ornament to the Ram 2500 Power Wagon on the road today.
2017 Ram 2500 Power and Performance
From the 6.7L Cummins® Turbo Diesel I6 engine, which offers 800 pound-feet of maximum diesel torque to the rear auto-level air suspension, the driver can select from two smart ride height selections called payload and trailer, with automatic electronic adjustments to maintain a level load. The Class-Exclusive five-link coil rear suspension gives the driver better turning ability and an improved riding experience. The 2017 Ram 2500 has the best-in-class gas horsepower at 410 and can tow up to 17,980 pounds. The engine comes in two options, six-speed manual transmission or six-speed automatic. There is also the available Heavy-Duty 6.4L HEMI® V8 engine as well as the 5.7L HEMI® V8 engine with Variable Valve Timing (VVT).
Meet the Available 4x4 Off Road Package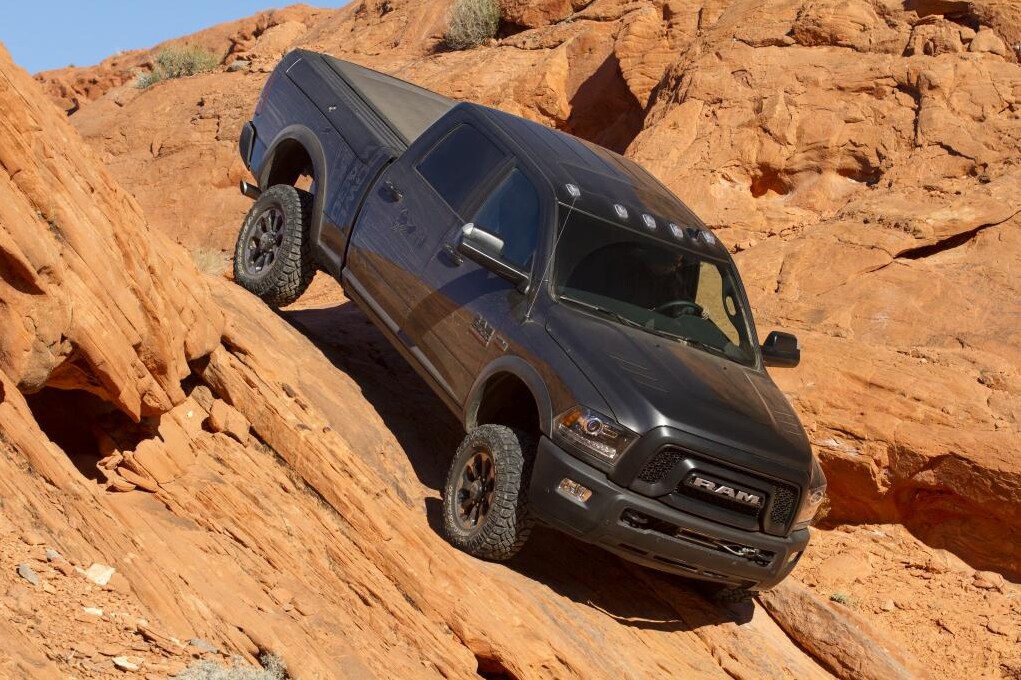 Ram trucks are known for their off-road capabilities and the 2017 Ram 2500 is no exception, however, with the available Off-Road package on Ram 2500 Crew and Mega Cab® 4x4 models, you can go even further. This feature bundle merges off-road capability with the power to push, pull and haul a remarkable amount of weight. What you'll Get:
Hill Descent Control, wheel flares, a transfer plate, skid plates and tow hooks.
The all-terrain Firestone on/off-road tires are a must. They can tackle any terrain and are specially designed to remove any debris that gets caught in the treads during the tire's rotation, helping to keep the treads clear to grip again, and your adventure on course.
The Bilstein® monotube shock absorbers soak up bumps at all four corners of the Ram 2500 and dispense any excess heat generated by going off-road. The performance shocks take advantage of the Class-Exclusive five-link coil rear coil suspension system to give drivers even more control.
The 2017 Ram 2500 is Capable at Any Trim Level
The 2017 Ram 2500 base level trim says we don't mind a little dirt, while the most advanced Limited trim says wipe your boots off before you step into my luxury cab. There are many different trim options, but even at the base level, the 2017 Ram 2500 Tradesman, which starts at $32,145, is a very capable truck. However, with some of the available accessories and packages, like the Off-Road bundle, it can really impress at higher trim levels, like the $51,695 2017 Ram 2500 Power Wagon.
Stop by our Ram truck dealership any time if you any questions, or if you'd like to test-drive and take a closer look at the 2017 Ram 2500 Truck. Billy Craft Chrysler Dodge Jeep Ram is located at 2639 Lakeside Drive, Lynchburg, Virginia, 24501, and we proudly serve drivers in the Timberlake, Forest, Bedford, Amherst and Boonsboro, VA areas.